Unleash Your Business Potential with Expert Managed Services Support
We assist our clients in achieving their
objectives and obtaining a competitive edge.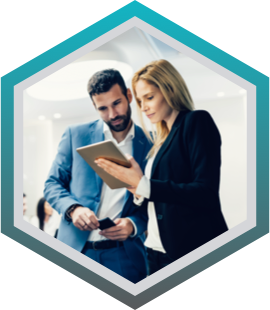 Reliable Managed IT Support for Your Business - Focus on Growth, Leave IT to Us
Are you tired of managing your technology infrastructure on your own? Are you constantly dealing with IT issues that take up valuable time and resources?! Our managed services offer comprehensive IT solutions tailored to your unique needs, allowing you to focus on your core business functions. With our expert team of technicians monitoring your systems 24/7, you can rest assured that your technology is in good hands. Say goodbye to downtime and hello to increased productivity and efficiency. Trust us to be your partner in success.
Customized IT Solutions for Business Needs
Remote Management & Monitoring
Our RMM solution enables proactive monitoring of devices and applications, helping to detect issues early on and prevent potential downtime.
Mobile Device Management
Our MDM solution enables businesses to enforce security policies across all mobile devices, including password requirements, encryption, and remote wipe capabilities.
Microsoft 365
Microsoft 365 can help businesses to increase collaboration, scalability, cost savings, accessibility, and security, making it an essential tool for modern workplaces.
Backup/Disaster Recovery
BDR plan in place can help businesses to minimize downtime, protect against data loss, comply with regulations, manage their reputation, and save money.
Endpoint Detection & Response
EDR solutions help businesses to detect and respond to cyber threats on their endpoints, improve incident response, and comply with regulations.
Email Security
A critical component of any cybersecurity strategy, protecting businesses against malware, data loss, spam and phishing attacks, and managing your brand's reputation.
Co-Managed IT is a cooperative arrangement in which a managed service provider (MSP) augments the efforts of your in-house IT department. In a co-managed IT relationship, both parties play a pivotal role in managing your IT. A co-managed IT partner fortifies your weaknesses and takes on tasks your team doesn't have time to tackle.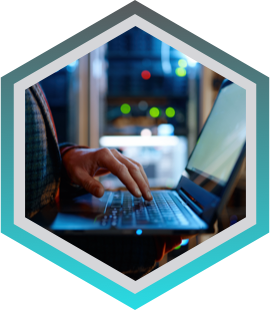 Launch IT provides top-notch technical know-how and—even better—top-notch customer service. We run special events on weekends and evenings, which means we sometimes need support outside regular business hours. Their quick response has saved us more than once. And we never hear "not my job." Even if the issue lies with a different vendor, our Launch IT rep is always willing to troubleshoot and serve as a liaison when necessary. Launch IT is also very aware of our budget and takes extra steps to save us money whenever we need to make a new purchase.

Ruth Hause
President, Living History Farms
Hands down, the best team of IT people I have dealt with. You will not be disappointed, especially if you have already experienced companies using an "Out of the Box" type website application with add ons.
Corey Halfhillt
President, Central Iowa Vapors
Working with LaunchIT has been a breeze from day one. We chatted weekly in the design phase at a time that worked for me. I had an option to either get the technical info from LaunchIT or in words that a non-tech savvy person like me could understand. LaunchIT explained it perfectly for me! In the final stages he gave me ideas on some changes and showed how they'd look in the app. I think we chose the right company and team to build this county fair app and I'm excited to see what the future holds! If you're in the market for an app I highly recommend Ben, Gopi, and the LaunchIT team!
Tina Montz
President, Washington County Fair
Frequently Asked Questions